Hint: It's not making sales or firing people by the way… But this task will positively cause you to lose sleep at night!
T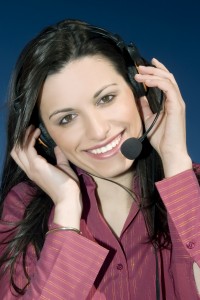 he most difficult task I have personally found is finding qualified individuals to employ in your agency! 
What do you think?
I started my independent insurance agency from scratch in 1999. We grew pretty quickly because you have to when you're a brand-new agency.
We both worked late nights, weekends, and a 80 hour workweek.   Eventually that got us to the point that we needed to hire our first CSR employee so that we can concentrate on sales, not service. (My wife Emily and I started the agency together.)
Our first employee was actually a telemarketer, she was exceptional! She would generate about 30 leads each week there were high quality that helped us to build our book a business… But soon we need to hire a customer service representative to help us with our client base.
First CSR Hire Was a Disaster
The first person that we hired did not have any experience in the insurance industry but had plenty of customer service experience… That proved to be a disaster, the type of errors and omissions disaster that can put you out of business even before you're fully in business if you know what I mean!
We hired a number of different individuals over the next few years, but the first good one that we got stayed with us for about six years before she was hired for a teaching position…
The funny part about this employee is that she was only 17 years old when she started and she was one of the best employees we ever hired!
She could multitask like no other person we ever hired, her name was Jennifer and I would hire her back in a second if she would come back to work for us.
The second fantastic employee we hired was about four years after Jennifer. W Jada and till this day she is still with my agency and has proved to be an extremely valuable and trustworthy employee. (She now runs my service department, and many other aspects of my operation, till this very day and also serves as a part-time editor for some of my creative writings.)
Finding Qualified Employees Is the Biggest Challenge.
It has always been the most difficult challenge for my agency, and it's likely the largest challenge that you face if you are an agency owner!
Regrettably there is no "magic"formula to help you find the best employee… It's all one big crap-shoot when you hire someone.
You just never know if they're going to work out or not…
But when you do find a keeper, make sure you compensate them well. 
Otherwise you'll lose them to the competition!
By the way the person who gave this absurd advice: "hire slow and fire fast."
This person has obviously never worked in a property and casualty insurance agency!
Unless your book of business is 100% commercial lines, if you hire slow and fire fast, you will quickly find yourself pulling your hair out with all the extra work you have to do all by yourself…
Not to mention customers defecting to the competition because you can't seem to return phone calls or answer questions quickly for your policyholders.