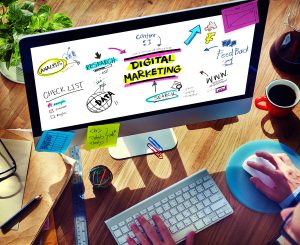 A recent article in a well-known insurance Journal mentioned that insurance agencies and insurance companies have not really jumped on the Digital Insurance Marketing bandwagon.
As an Insurance Agency Owner and founder of the WIN Group I can attest this is 100% accurate.
Since 2012 I've written a few articles about this subject and to be candid I'm a bit confused why so few agency owners spend so little on what has proven to be for my Independent Agency the most profitable way to market for new customers.
Insurance agents and insurance companies don't seem to understand how technology has changed the manner in which consumers and business owners shop for insurance today.
Hands down it is much faster and easier to shop for insurance online compared to any other methods.
In my agency, Online Marketing has become the most significant and profitable Insurance Lead Generation Strategy I have ever embraced in my 28+ years in the business.
Leads Generated by Our Digital Insurance Marketing System.
What's interesting about my system is that it can produce any type of Insurance Sales Lead you desire. In our agency my strategy generates leads for both Personal Lines and Commercial Lines Accounts.
The largest accounts ever written in my agency have all come from the system and strategy I pioneered.
In addition clients hiring the WIN Group, who have invested in a Domination Marketing Package, report the same facts to me.
For instance the largest personal lines account written in our agency was from a physician who searched on Google for better options on Home and Car Insurance in our area.
A doctor shopping for insurance online, imagine that!   He lives in a multi-million dollar home and every insured car is a luxury model — A huge account and still on the books 5 years later.
Some mistakenly assume only nonstandard prospects shop for insurance online — this of course is not true. 
Needless to say not every personal lines lead we generate is preferred, some are high risk. However we do receive a good mix of preferred Home and Auto Insurance Leads on a weekly basis based on the strategy I began to formulate back in 2007.
What about Commercial Insurance Leads?
Without going into specific detail on what my agency focuses on or what other insurance agencies hiring the WIN Group focus on, suffice it to say we (and WIN clients) write all sorts of business accounts covering a variety of different industries every week from our exclusive Commercial Insurance Leads.
In the month of December 2016 my agency experienced a record amount of new commercial lines production in the holiday season that is normally very slow in terms of new business production — all because of the exclusive Commercial Insurance Leads my strategy generates.
In the 1st 3 days of January 2017 we wrote over $50,000 in new commercial lines premiums in addition to a number of new Auto and Home policies.
As an agency owner I am very optimistic about 2017.  We are estimating, based on the number Insurance Leads we generate on average each day and our better-than-average closing ratios, we will write $3 million in new premiums with only a few CSR's who handle 90% of all sales in my agency.
This is How My Agency Is Organized.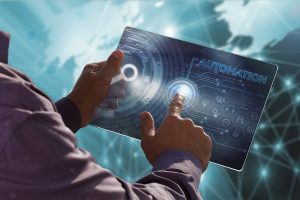 My insurance agency as of January 2017 consists of nine team members including myself as an agency principle and we separate our staff into three teams — Sales, Retention, and Marketing.
I and two other assistants are chiefly responsible for Marketing in my agency and the other team members are split evenly between Sales and Retention.
In our agency we do not employ Traditional Sales Producers, or allow part time agents to produce for us. (Zero independent contractors)
The last producer we employed left our agency in 2014 and since then I made an interesting discovery.
Sales inclined CSR's when provided enough Insurance Leads can often out produce dedicated sales producers who are required to prospect and generate leads on their own.
Remarkable isn't it?  A CSR that works in both sales and service outsells full time producers when given enough sales leads!
My last full time sales producer was outperformed by one CSR by 4-1.  She sold 4 times more business than he did.
Noticing this phenomenon in 2014 I decided to try a new approach — only hire CSR's for production — this strategy has paid off significantly.  The last 2 CSR's hired for my agency are producing a substantial volume of new business at the same time they provide service to existing clients.
Our Sales Team
Our current Sales Team is made up of 3 specific CSR's. Our Retention team is likewise made up of 3 CSR's. The 3 CSR's on my Sales Team produce 90% of all new business production for my agency.
However the 3 CSR's on our Sales Team perform both Sales and Service Functions — in our agency we utilize a technique called Upfront Client Service™.
Upfront Client Service™ simply means that whoever answers the telephone 1st will provide the help needed if a client calls and needs assistance. Our clients are not segregated by the alphabet, assigned specific CSR's, Producers, or other agency staff as is true of many insurance agencies today — in my opinion this is an outdated and inefficient method to handle client service functions.
What happens if a CSR handing a specific account is on vacation or sick?  When a client calls they want answers to their questions right away — they don't want to wait or experience delays in learning the answers to their questions — making use of Upfront Client Service™ gives them what they need immediately, which helps you retain clients longer.  
Let's now talk about prospecting — or better yet the lack of a need for traditional prospecting in my agency.
Insurance Prospecting Is Not Necessary in My Agency!
As I mentioned earlier three of my CSR's produce 90% of all sales in my agency and they do a phenomenal job following the sales process and automation system I developed.
One recent team member was hired by my agency and she had about 4 years of experience working for a captive insurance agent. To continue her employment with that particular agency she was required to prospect every single day on her own for new business sales.
Her top month in production with that company over a four-year period of time was $20,000 in premium. (Not bad)
In her very 1st month with our agency she wrote $59,800 in new business with my agency.
How did she do it?
Did she bring over a book of business? Or did she write one large account?
No.
In her first full month of employment with our agency:
She spent about 30% of her time being trained by other team members

She did not make a single prospecting call

She did not write a single policy on her friends, family, former customers, neighbors, or for herself personally
How did she write so much new business?
Every sale she made in her 1st month with our agency came from an Insurance Lead our system generated.
She wrote nearly 3 times more business than she had ever produced before and didn't make a single prospecting call! 
How good is that?  Would you not want similar results for your agency?
Because we receive such a large number of Sales Leads from my Digital Insurance Marketing System my CSR's do not prospect, they simply have no time.
If you really think about it, prospecting is the single biggest challenge any salesperson faces.
If you take away prospecting from your CSR's or Producers and provide a large number of Insurance Prospects who are ready to buy insurance — how good do you really have to be?
My system transforms CSR's into sales superstars!    Ask yourself this question if you are an agency owner— when is the last time a new CSR working for your company ever brought that much new business into your agency?
There is one other reason why my Insurance Leads are even better than referred leads.
Why My Insurance Leads Are Better Than Referred Leads!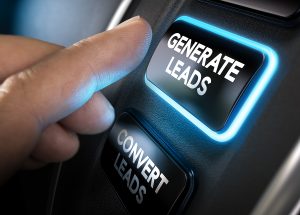 A referred lead is most certainly better than a cold call lead or a shared Internet Lead. 
Many agents believe referred leads are the best type of leads you can generate for your agency — yet I will boldly state Insurance Leads generated by my Digital Insurance Marketing system are better.
Why?
Insurance Prospects contacting our office are ready to buy insurance right now if you give them what they need.  A referral provided by a customer, friend, neighbor, or relative may not necessarily be ready to buy insurance right away.
Prospects calling my agency and clients of the WIN Group are truthfully ready to buy insurance right now if you give them what they want and need.
Because of this fact we have a very high closing ratio.  In one particular niche we close 90% of every single Commercial Insurance Lead we obtain and often we close those leads within a matter of days or even hours.
One business owner in our marketing territory called on a Tuesday morning and spoke with one of my Sales CSR's and by later that afternoon a $50,000 commercial premium account was written.
Of course not every lead that our system generates will close immediately, some prospects have taken weeks to close because of various reasons and we do not sell every single lead we receive.
However as a seasoned insurance veteran I have tried nearly every type of Insurance Marketing you can imagine and Insurance Leads generated by my system have by far the highest closing rates of any type of lead you can generate.
When your Digital Insurance Marketing System is set up by the WIN Group, and you invest in a Domination Marketing Package — it will transform your Marketing and Lead Generation for your Agency. (Guaranteed)
For this reason the WIN Group is the only Insurance Marketing Company we are aware of that will return 100% of your monthly management fees if we do not produce results for your agency when you invest in Package Five or above.
But there is a catch — not all who want to can hire the WIN Group.  There are a number of States that my independent agency operates in and other WIN clients who have locked in territories that are no longer available.
If your area is available it would behoove you to call us ASAP.  Once an area is taken no other agency can hire our company.
If you have questions feel free to reach out to me direct by calling the WIN Group at 513-800-1399.
Tags:
Auto Insurance Leads
,
Commercial Insurance Leads
,
Digital Insurance Marketing
,
Digital Insurance Marketing System
,
Home Insurance Leads
,
Insurance Lead
,
insurance lead generation strategy
,
Insurance Leads
,
Insurance Sales Lead
,
insurance sales leads
,
WIN Group