The Best Insurance Web Design
As an insurance agent, I probably do not have to convince you that the Internet is changing the way in which consumers purchase products and services, including insurance. 
When insurance buyers take time to comparison shop insurance, no matter if that's car, home, life, or business insurance, they are increasingly turning to the Internet to make that happen.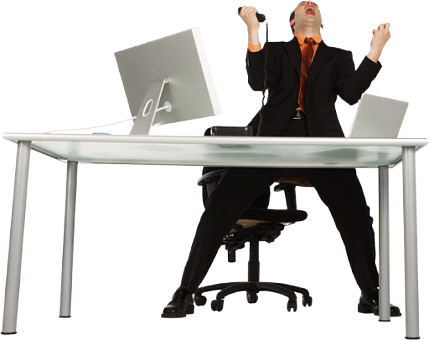 If your insurance agency does not have an effective Internet presence, you are potentially costing your business tens of thousands, if not hundreds of thousands of dollars, in lost new business sales each and every year!
The best, most profitable, personal lines and commercial lines prospects are now using the Internet when they shop for insurance.
You need an effective, but affordable, insurance agency website. But you need more than an insurance website template.   Insurance web templates are really no different than posting your business card in a local coffee shop hoping someone will call.
Insurance website templates are lost among the hundreds of other insurance website templates in the Internet abyss.
What are your choices if you want an effective web site that can be found on page one of the search engines?  Let's talk about companies that are willing to make a web site for your insurance agency.
Companies That Create Insurance Websites
There are a number of insurance marketing companies that can make a website for your insurance agency.  Some companies will sell you an insurance template for as little $300, and other graphic designers may be willing to make a nice-looking custom website for as little as $3,000. 
Then there's the other side of the spectrum, companies selling digital insurance marketing systems that cost as much as $50,000 or more per year!  
Marketing companies offering a digital insurance marketing system are signing up insurance agencies from coast to coast. 
Insurance agents are eagerly shelling out massive amounts of money each year in an effort to not miss out on this innovative method to market to prospects searching for insurance on the Internet. 
Because some agency owners may have limited understanding of how to develop an online insurance Internet marketing strategy, they mistakenly believe that they must pay up to $50,000 per year to have a chance to capture a piece of the digital insurance pie!
Are there any solutions for insurance agents that are reasonably priced?
Enter Web Insurance Network
Web Insurance Network Inc. is founded by an active agency owner with many years of experience in the insurance industry. Why is that important? 
We understand the insurance business backwards and forwards.   
More importantly, we understand Insurance Internet Marketing. 
We have developed a proven system called Insurance Website Domination Marketing™ that generates hundreds of thousands of dollars in new client sales each year to our privately owned Ohio independent insurance agency. 
There is one more important benefit to you as an agency owner. We can help you develop an online presence for significantly less money, compared to other companies selling digital insurance marketing systems.
Insurance Website Domination Marketing™ for the states of Ohio, Kentucky, and Indiana is no longer available. Call today to lock in your territory.
Do you want to learn more?  Call the insurance agency principal, Jack Thomas, who founded Web Insurance Network.   Our insurance office telephone number for Pathway Insurance is 513-662-7000. Or feel free to send an email to: jack@webinsurancenetwork.com.