Our Digital Marketing System – More Cost Effective and Better Results!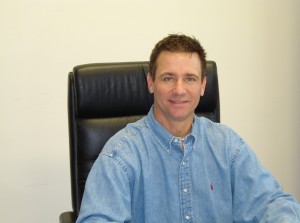 Walt Humphries is the owner of Humphries Insurance in Pennsylvania.
After investing tens of thousands of dollars purchasing shared Internet leads he began to investigate the benefits of online marketing with the goal of generating exclusive leads from his own website.
In 2007 Walt signed a 4 year agreement with a well-known company offering an insurance digital marketing system.
After four years and over a $50,000 investment he analyzed his results to discover that he had made only around $5000 in commissions for his $50,000+ investment.
Walt needless to say was discouraged by those results. He decided not to renew his contract with the other company and he began to look for alternatives.
---
Walt Found the Web Insurance Network.
After speaking with Jack Thomas several times he decided to hire our company to build a system. His new site was launched around five weeks later and in less than 2 months he was ranked on the first page of Google for more than a dozen keywords.
Shortly after that he closed his first sale and since then he has closed other sales.
Walt emailed us this message:
From: "Walt Humphries" <walt@humphriesinsurance.com> Date: February 7, 2013 6:57:56 PM EST To: "'Jack Thomas'" <jack@pathwayinsurance.net> Subject: Leads Jack…you are the MAN!!!!!! Our phone is ringing off the hook with landlord leads….we have been getting at least one a day and sometimes 2…..great job
Walt
Walt Humphries Humphries Insurance Group 1179 Dekalb Pike, Suite 100 Blue Bell, PA 19422 215-646-5633-phone walt@humphriesinsurance.com http://www.humphriesinsurance.com/
---
Our digital insurance marketing system is far

more powerful

,

less expensive

, and from Walt Humphries experience,

far more effective compared to the company he fired

!
Walt shared with me that it was a year before he made his first sale from a lead generated by the other company.
Within 5 weeks of the launch of his new system produced by Web Insurance Network he generated a number of leads and most importantly new clients!
Call 513-662-7000 to learn how our digital insurance marketing system is simply the best on the market, hands down.