Insurance SEO – How Agents Have Lost Ranking on Their Websites!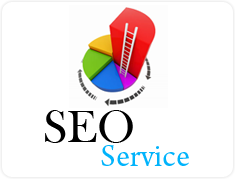 In my previous post I mentioned that I believe I figured out how to reverse the latest Google algorithm change that has impacted many insurance agent websites.
Myself and one employee trained in insurance SEO immediately began making changes on my insurance website the very next day, and we noticed that these changes were making a difference in helping us to regain our ranking.
As I mentioned in my previous post I'm 100% confident that not only will I regain my ranking but I may actually improve my ranking because I do not believe that some of my insurance agent competitors in Cincinnati will be able to overcome this new Google algorithm change that their insurance website got hit with! (Good for me, bad for them.)
If you have lost ranking for your insurance website, or you are losing money with your current digital insurance marketing system, or you simply need a facelift for your insurance website, call Web Insurance Network at 800-998-0662 and speak with Jack Thomas or one of his associates.
---
After I Alerted My Group on LinkedIn That Google Made an Algorithm Change Insurance Agents Began to Contact Me.
A few agents contacted me because they also were affected very badly by this change by Google.
One agent was on page 1 of Google, the next day he was on page 10!
Another agent completely lost all ranking on Google! (His website doesn't even show up anywhere on Google!)
---
What Steps Can You Take If Your Insurance Website Has Been Penalized?
In some cases it may be possible to reverse their insurance SEO strategy that had been implemented previously to regain your Google ranking. Before you hire an Insurance SEO company to fix your ranking, make sure you're 100% positive they know what they're doing because they could make the situation worse, not better!
---
We Can Review Your Website Strategy to Determine If It's Possible to Recover From the Latest Google Penalty.
Our office number is (513) 662-7000; In around 10 min. or so we will be able to review your insurance website strategy to determine if you can recover.
What is the worst-case scenario? We will consider that in our next post.
Tags:
Insurance SEO
,
insurance website
,
Web Insurance Network