Insurance Drip Marketing, the Process, the Goal, and

Results

.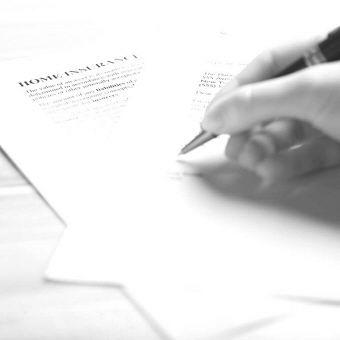 Call 513-800-1399 if you want the most powerful drip marketing system on the market.
Insurance Drip Marketing or what we call Automatic Response Marketing (ARM) is the process of sequentially contacting prospects for sales follow up or clients for retention purposes, but doing so on an automated basis.
How will automating the sales and retention process increase efficiencies and help you generate more business for your agency?
It's quite easy for prospects and clients to fall through the cracks, losing valuable opportunities for growth!
Is This The Typical Marketing Process in Insurance Agencies?
Step One – A lead is generated and either a dedicated sales representative or CSR quotes the lead and makes a return phone call to the prospect to provide them the rates.
Step Two – The prospect does not answer the telephone.
Step Three – The CSR leaves a message for the prospect.
Step Four – The prospect does not return the telephone call that day.
Step Five – The CSR makes one additional follow-up phone call the next day.
Step Six – The prospect does not return the CSR's two messages.
Step Seven –  The CSR does not make a third call and assumes the prospect purchased insurance elsewhere.
Did the prospect buy insurance elsewhere?
Maybe, or maybe not.
After two unsuccessful attempts at follow-up, a typical CSR may simply give up and not contact the prospect again.
Assuming, perhaps incorrectly, that they are not interested or have purchased insurance elsewhere.
We need to keep one important aspect in mind when it comes to insurance sales.
Prospects Purchase Insurance on Their Schedule, Not Ours.
Let's assume that the prospect called one other agent in addition to your agency for insurance quotes, and at the last minute some  minor distraction arose that did not allow them to return your phone call.
This might happen more frequently than you might imagine.
Your CSR gives up contacting the prospect after 2 attempts, the other agency made three attempts to contact the prospect, and they got the sale.
The other agency had the exact same problem you did.
The prospect would not return the phone call because unbeknown to both of you, the prospect was distracted and was simply too busy to call back.
What's the Solution to This Dilemma That Faces Every Insurance Agency?
Just make one more phone call?
Wrong.
Prospects are not going to follow lockstep into our mold of purchasing decisions.
Prospects buy insurance on their schedule, not ours.
That's Where an Automated Insurance Drip Marketing System Becomes Invaluable.
The insurance drip marketing system will automatically follow up with insurance prospects because we may forget someone and they fall through the cracks,  we may be too busy servicing policyholders, or let's assume the CSR assigned to that lead isn't really cut out for sales and avoids contacting prospects because they are too timid.
The automatic insurance drip marketing system does not forget, get too busy, or develop sales aversion…it follows up with prospects automatically.
Interested in Adding Insurance Drip Marketing to Your Agency?
Contact Jack Thomas at 513-800-1399.
We have developed the most powerful insurance drip marketing system for insurance agencies for client retention, and sales and marketing.
It's a Done for you System,

you order

,

we build it

,

you use it

, and watch your

Sales and Retention Grow

!
Our systems are customized to your specifications, unlike our competitors that serve up the same sales message for each system they market to insurance agencies.
Tags:
insurance drip marketing